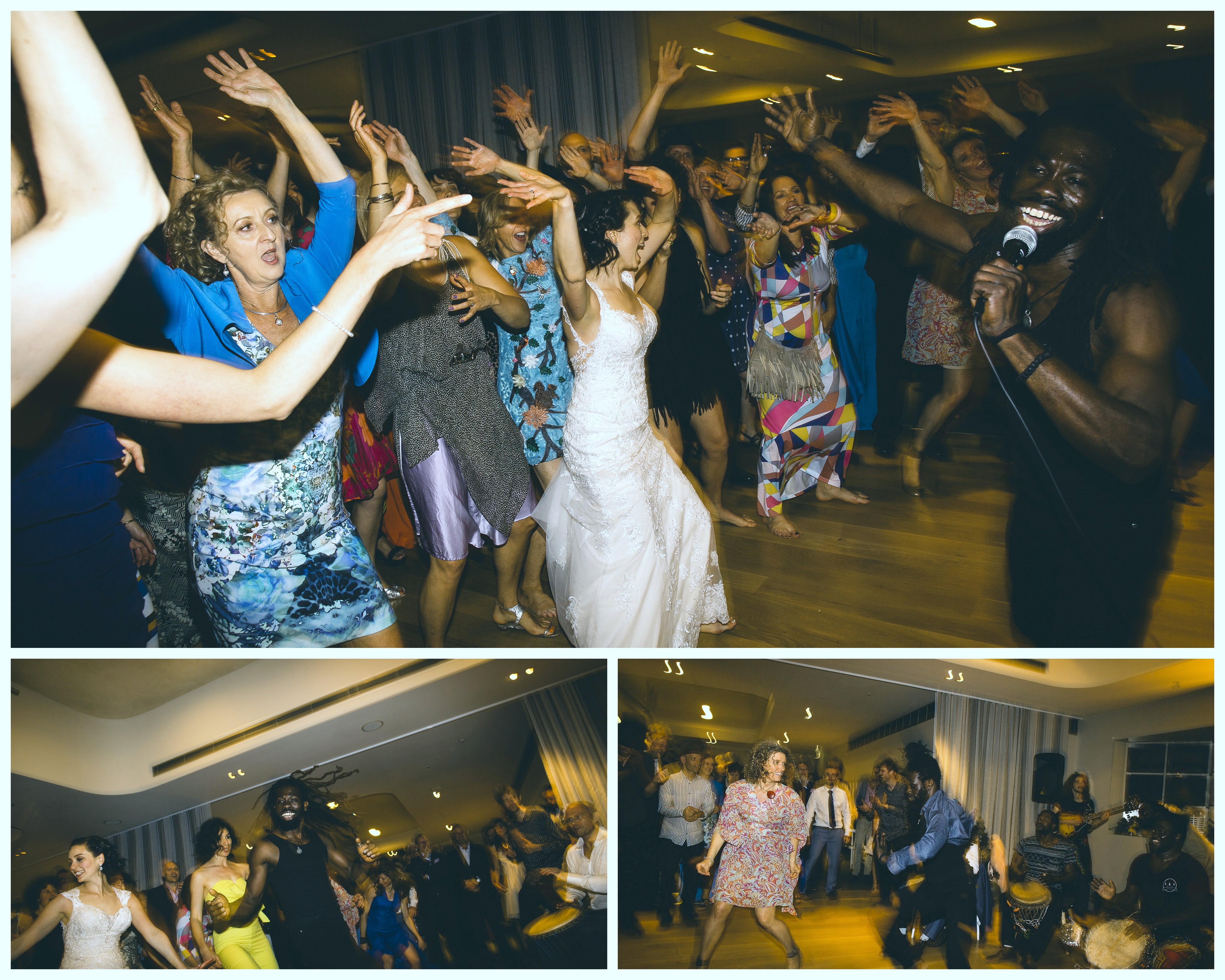 Make your wedding even more memorable with the addition of wonderful West African music.
Popular formats include:
tribal drumming as the bride approaches
harp with drums during the ceremony
an interactive drumming session as part of the Reception to bring everyone together
Whether you have your own vision or you're looking for ideas, we can provide the perfect entertainment to compliment the tone of your special day.
Words from Recent Clients
"African Drumming were absolutely fantastic!!! People said that it was the best wedding they had ever been to and the atmosphere was amazing, the drummers made a great impression. The day was absolutely perfect."
– Rachele and Alhaji (Melbourne)
"Wow, what an experience. You guys really made our day. Thanks for the tribal drums as we did our vows and the African flute was gorgeous – we will never forget it!"
– Martha & Dave (Sydney)
"We feel so special to have had you guys at our Big Day – thanks for bringing all the drums along for all our family and friends – it was a really unique experience for everyone"
– Ray and Shari (Adelaide)
Enquiries, Quotes & Bookings
Fast track your quote by Filling in the details below and emailing us. (a copy and paste does the trick).
Rates are calculated based on the type of event, number of participants, how many facilitators or performers are needed, location, duration and the all important client mandate.
We're known for our fast replies and quick turnarounds. We aim to provide a quote either on the spot, within the hour or on the same day.
Organisation:
Event date:
Event location:
Duration:
Number of participants:
Age of participants:
Contact name:
Contact ph (mobile pref):
Brief event description: