TBC for 2018

Join us and share the wonderful spirit, music and culture of West Africa on our weekend retreat
Sessions

Our Camp offers drum classes at beginner, intermediate and advanced levels with a variety of teachers.
Drum
Learning in this environment will do wonders for your drumming: the djembe always repays the time you invest in it. A weekend of drumming will challenge you in terms of stamina and retention, as well as the content you tackle. You'll actually notice the difference in your playing most after the event – the flow given by training muscle memory and the tuning of your ear to an immersion in the music will show the few days after.
Drum Teachers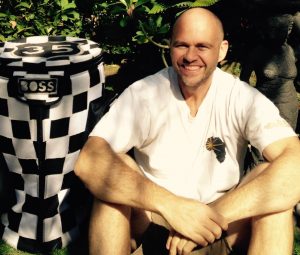 Simon Fraser
Simon has been drumming his heart out all his life. Starting with plastic drum-kits and pots n pans as a kid and then graduating to a drum kit, he's played many styles of music and found his passion in West African rhythms. Annual trips to West Africa since the mid 1990's have seen him collaborate with some of the regions' great percussionists. Simon returns to the region every year in search of new music, running a Tour to Africa. His love and knowledge of rhythm translates to his teaching where he focuses on tapping into your creativity, dexterity, honouring tradition and having fun.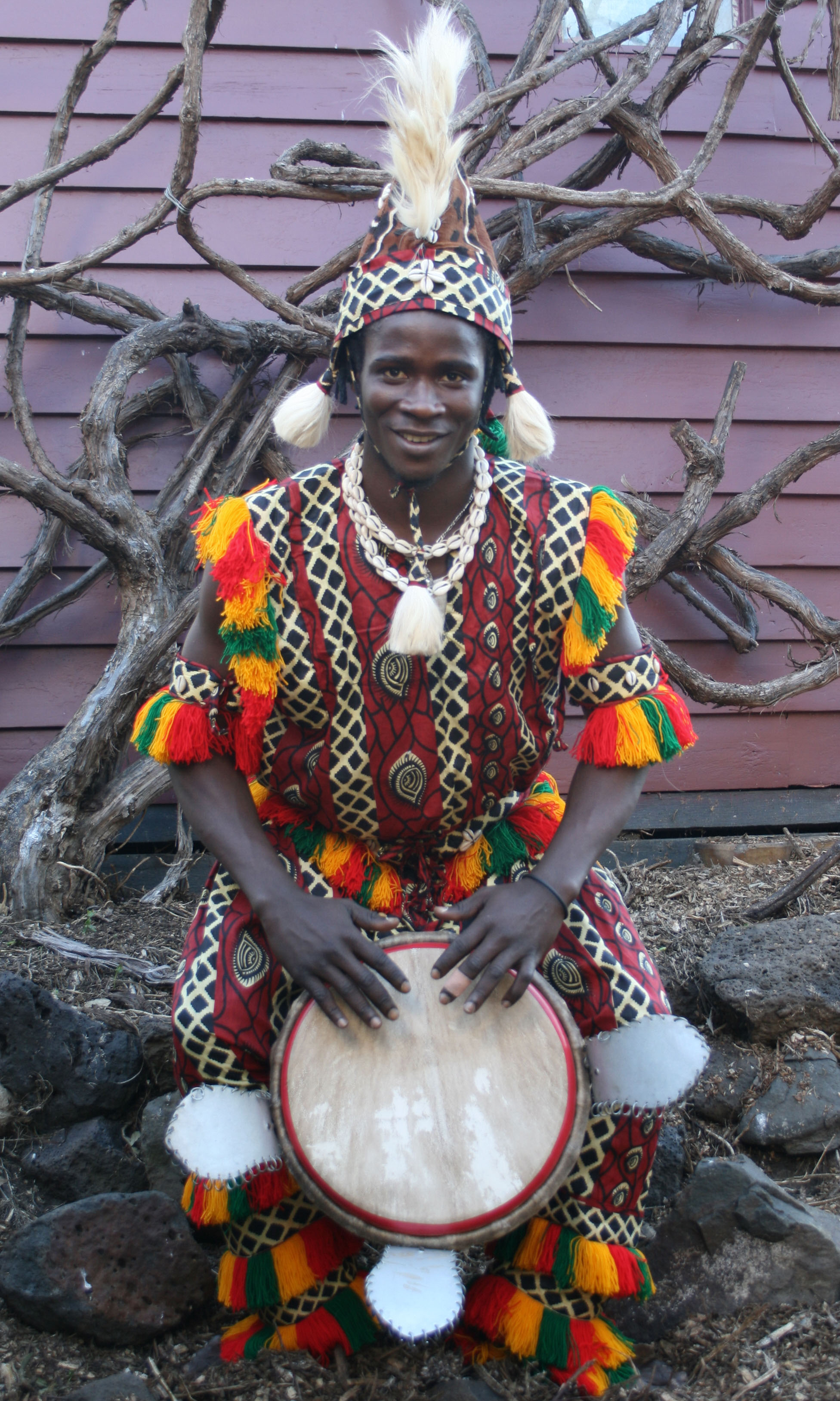 Mohamed Camara

Mohamed has been performing and teaching traditional Guinean percussion for over a decade. Former djembe soloist for internationally-renowned Guinean ensembles Ballet Destin, Ballet Bolonta and Les Sorciers de Guinée, Mohamed has studied and performed with master drummers Aliou Sylla, Fadouba Oularé, and Miriam Makeba's percussionist Papa Kouyaté.
Dance Teacher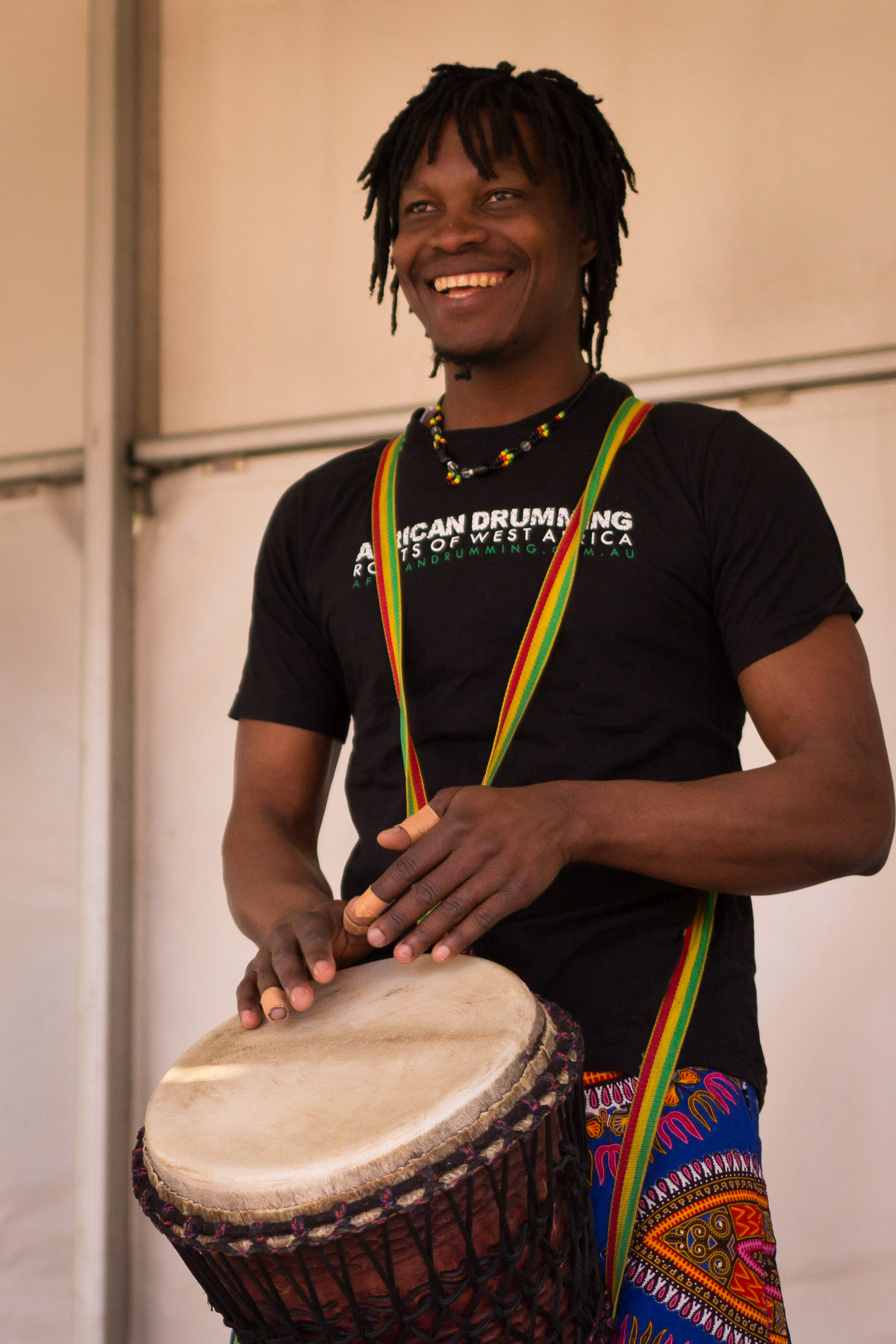 Emmanuel Aryeetey
Emmanuel is a drummer & dancer from Ghana. He has performed with many ensembles of various styles: brass bands, traditional west African drums and more. On our Summer retreat, he will treat you to special workshops of West African dance with his infectious passion for rhythm.
Location
Set in a peaceful valley, we'll be completely surrounded by the pristine Great Otway National Park. At 90 minutes out of Melbourne, it's far enough to feel like a real get away, but still an easy journey by car.
Sokil is a real get-away-from-it-all camp. We've been running our Camp here for years
– Comfortable bunk-style log cabins
– Camp sites available if preferred
– Big communal kitchen with utensils and cutlery
– Large performance hall with fireplace
– Bonfire area
Sokil – 90 minutes from Melbourne
425 Breakfast Creek Road
Wensleydale
Melways Ref: 611 C10
Directions
Sokil
425 Breakfast Creek Road
Wensleydale
Melways Ref: 611 C10
http://www.sokil.com.au/location_map.html
From Melbourne (aprox 90 mins)
Take the M1 heading West
Bypassing Geelong, this becomes the A1 (Princes Hwy)
Turn Left onto Cape Otway Rd
Continue through Moriac and Modewarre
Turn left at Wensleydale Station Rd. Wurdiboluc Reservoir will be on your right
Continue approximately 7kms, until the road turns to gravel
At the intersection, follow the road straight into the Great Otway National Park (do not turn left here into Gum flats road)
Continue on the gravel road, past Alsop Track
Turn left onto Breakfast Creek Rd (do not turn right onto Hammonds Track)
Continue 3.5km into the valley
Sokil's gate is on the left – just over the small bridge!
Programme


Drum classes, body percussion & bonfire jams on the Friday and Saturday evenings
Friday night – optional (+$35)
8.oopm – 11pm Communal Jam
Saturday
9.00                 Arrive & Registration
10.00am          Communal Welcome, Introduction and Warm Up
10.45 -12.30pm   Drumming (Beg. Int & Adv)
12.30pm                Lunch
1.45 – 3pm          Dun Class
3.00 – 4.45pm   Drumming (Beg. Int & Adv)
5.00 -6.15pm      Dance
8.30 – 11pm        Bonfire Jams
Sunday
10.00 – 10.45am    Warm Up
10.45– 12.30pm     Drumming (Beg. Int & Adv)
12.30 – 1.30pm         Lunch
1.30 – 2.30pm        Dun Class
2.30 -4.00                Drumming (Beg. Int & Adv)
4  – 4.45pm        Final Group Show
Rates
Payable as cash on the weekend
We can easily put together a discount for families or large groups – please call or email us for details. Non-drumming friends and family are very welcome
Tuition & Saturday Accommodation………….. $180/$160
Friday Night Accommodation……………….. $35
Standard Day Rate……………………………….. $100/$90
Non – Drummers weekend…………………….. $80/$70
Non – Drummers day……………………………. $30
Drum Hire (booking required)……………….. $10
FAQs

What should I bring?
A drum if you have one – if not you can hire one for $10
BYO food/drinks (Sokil has a large commercial kitchen with cutlery etc)
Shoes to dance in
Sleeping bag and pillow
Warm clothes
I'm an absolute beginner, can I come along?
Sure! We welcome beginners and our sessions will suit you. It's a great chance to mingle with those who have been drumming longer and pick up tips and tricks from peers
What's the address?
Sokil
425 Breakfast Creek Road
Wensleydale
Melways Ref: 611 C10
Bookings

Please book in early to ensure your spot!
Family and group rates are available – please ask us for more info
info@africandrumming.com.au
(03) 9525 3073
Bookings
Please book in early to ensure your spot!
Family and group rates are available – please ask us for more info
For bookings please fill in the questions below and email to: info@africandrumming.com.au
[contact-form-7 id="21120″ title="Summer Retreat"]
For any queries please call
(03) 9525 3073