HUMANS OF DJEMBE -Part 44 – SIDHARTH PAGAD (Wellington NZ)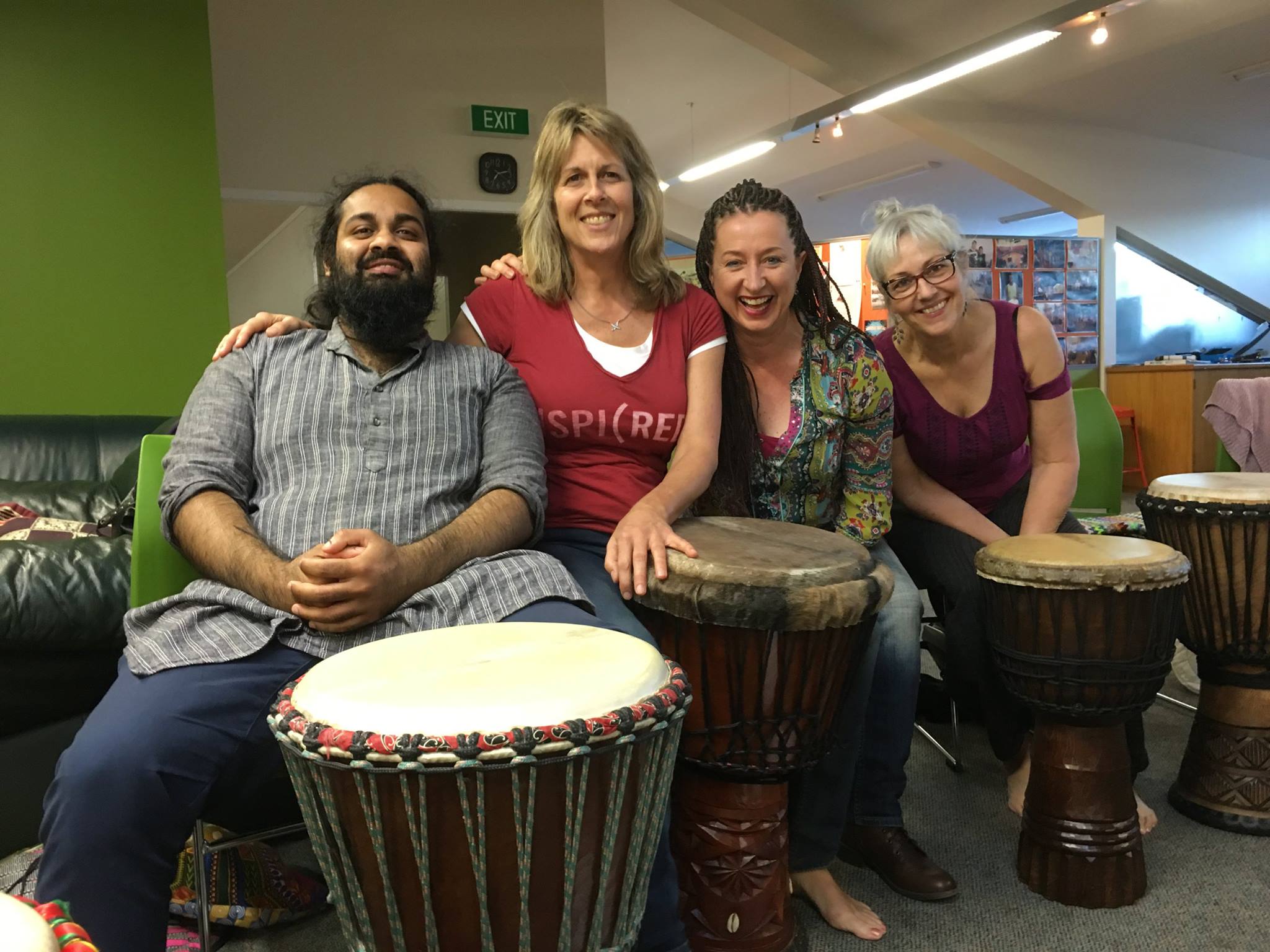 " My first experience of drumming was as a young child in India where I attended Mridungam lessons. I never really took these very seriously, but those classes must have left a deep impression on me. In university I was part of a blues/rock band, and our drummer Sylvester encouraged me to have a go on the drum kit.
It was love at first bash. I soon after began having lessons from an amazing teacher, an old school jazz drummer. My first experience of West African drumming was attending a full moon drum circle in Auckland. I remember being blown away by the sounds people were able to achieve with these single skin drums, and being frustrated with my own inability to play Expressively like the people around me.
Thus began my fun and somewhat obsessive journey into rhythms, breaks and the never ending struggle to achieve perfect technique. These days I attend weekly classes in Wellington, as well as play with our local performance group Kubatana, both on djembe and dunduns. I still have nights dreaming about getting that perfect slap and tone"